News
Latest news from Procedure Design Services
ICAO DOC 8168 VOL II – AMDT 8 conference
On August 15-16th, Avinor and Air Navigation Institute jointly hosted an AMDT 8 Conference in Oslo. The Conference highlighted the upcoming changes in AMDT 8 of ICAO DOC 8168 VOL II which will be effective in November. Particular focus was given to the new helicopter design criteria and the regulatory responsibilities associated with Instrument Flight Procedure Design Services. Operators, Authorities and Instrument Flight Procedure Designers from Norway, Finland, Switzerland and Denmark attended the conference.
New contract with Babcock Scandinavian Air Ambulance
We are proud to announce that we have been selected as the provider of engine failure procedures for Babcock Scandinavian Air Ambulance. In coordination with the operational Department in Babcock, Avinor will tailor engine-out procedures for the upcoming HEMS operation With Beech Aircraft scheduled to commence on June 1st 2019. Being able to assist Babcock with these highly demanding procedures in very precipitous terrain is a challenge we are looking forward to tackle!
NAWSARH PBN training
We are proud to have been selected to complete the PBN training of the NAWSARH pilots. The NAWSARH (Norwegian All Weather Search and Rescue Helicopter) project was initiated in 2007 with the goal of replacing all existing Sea King helicopters within 2020. Part of the modernization process includes PBN training of all pilots in the Norwegian 330 squadron. We are looking forward to seeing the new helicopter in action and are happy to have been involved in such a beneficial Project for Norwegian HEMS operations.

Our procedure design instructor Robert Bukovics will complete the training in four sessions, which is set to include details of the upcoming AMDT 8 to ICAO DOC 8168 VOL II and the associated changes for helicopter operations.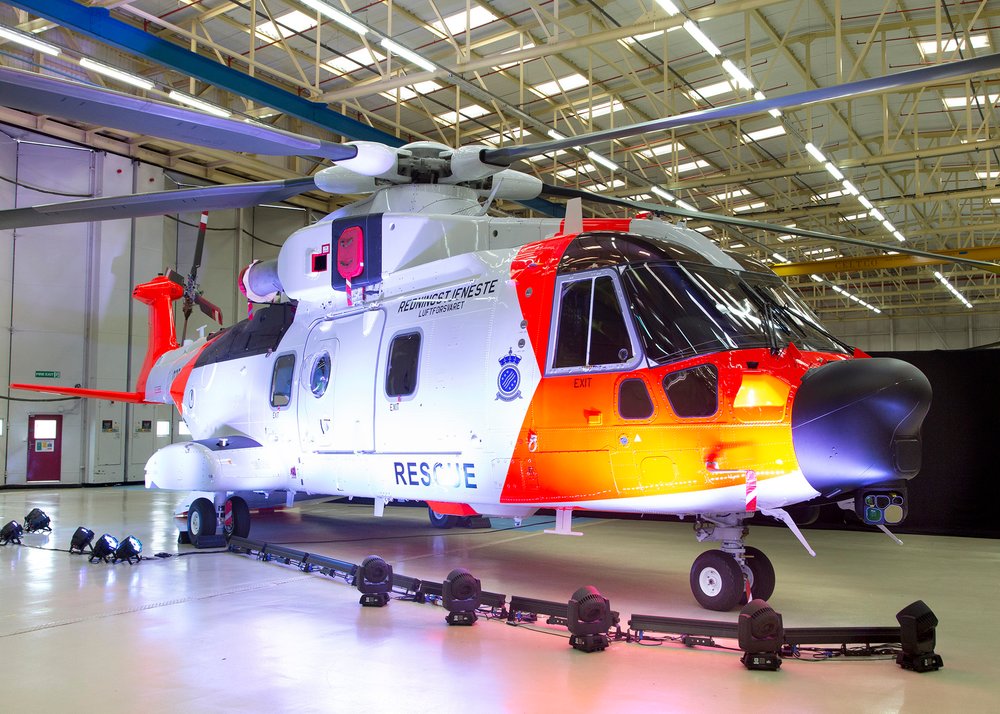 Tailored training courses
After a successful on-site PBN/APV training course at the premises of the Swedish Transport Agency, we have been awarded another foreign assignment. This time, HungaroControl's Beyond project have requested a tailored PBN training course covering the new approach classifications and APV procedure design criteria. This course will be a combination of Computer Based- and on site training. We look forward to seeing the results of these customized training assigments! Stay tuned for additional training news in the near future :) Check out our training offers by clicking here
New RNP AR procedures published!
As part of Avinor's PBN implementation plan, the first package of RNP AR (Required Navigation Performance - Authorization Required) procedures were recently published as supplements to the Norwegian AIP. Three airports were chosen as test candidates. Oslo Airport (ENGM) - Norway's busiest airport where noise mitigation combined with mixed mode operations will yield a significant increase in airport capacity. Harstad/Narvik Airport (ENEV) - RNP AR operations enable aircraft to navigate in the middle of a valley which was previously inaccessible through the means of conventional navigation. Through the use of radius to fix legs, the procedure provides a stabilized final approach to RWY 35. Haugesund Airport (ENHD) - Reduction of track miles to reduce fuel costs and the environmental impact of each flight. Radius to fix functionality establishes aircraft on 1.6 NM final without having to overfly the city of Haugesund.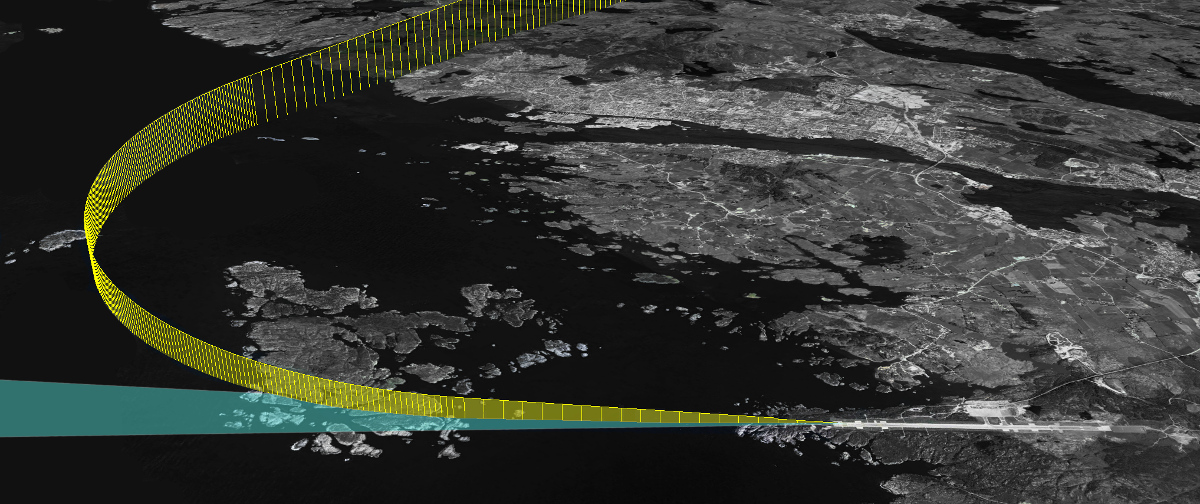 Through a combination of benefits; noise abatement, terrain avoidance, airport efficiency and environmental impact, the introduction of RNP AR procedures in Norwegian airspace will most likely have a huge impact on day to day operations. We look forward to welcoming the first operators as soon as they have completed their Flight Operational Safety Assessments (FOSA)! The AIP supplements are available here:
If you would like to be notified when a new article is published, you may subscribe here and we will automatically send you an e-mail when there is news from us.
After subscribing, kindly check your mailbox and confirm your subscription. If you don't see the email within a few minutes, check the spam folder.